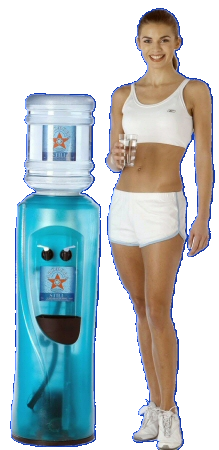 The very genesis of developing the home/office water cooler market all stems from a love of the environment and a desire to try and reduce the level of pollution, especially non-biodegradable plastic packaging.
At Ardmore we believe that pure, fresh drinking water is one of natures greatest gifts and yet when you look at the sideways and byways at both city and country, the scourge of non-refundable plastic bottles is everywhere to be seen. This is no way to thank Mother Nature. It seems that almost every gift from nature has had the mass market treatment, strangled in packaging. It is time to mix morals with business and attempt to curb the never-ending flow of waste.
At Ardmore we are pro-active in searching for any way to enhance and hopefully keep trading, while working with nature. At Ardmore we only use the very best 19 litre bottles which if cared for properly can be re-used up to 30 times, which has a fantastic impact on the amount of plastic bottles your household may dispose of. No more 2lt-5lt water bottles piling up in your kitchen. No more contributions to the land fill. Once our bottles have reached their lifespan they are delivered in pallets of forty to a recycling plant that breaks the bottles down to be reused as furniture.
Another more recent development, although something we have been working on for quite a long time is the conversion of our fleet over to a fuel derived from rapeseed. Oil from the soil allows us to deliver your water drastically reducing any fossil fuel emissions in the process.
One last thing – KIDS – we have been told time and time again by delighted parents that since they put a water cooler in the fizz and pop have gone and because it's fun, the kids are now all drinking Ardmore Natural Irish Spring Water – nothing better.
Hopefully this gives you an insight into what Ardmore is all about:
getting clean, fresh water to your door at a price that's right
Mother Nature provides us with a living so it makes perfect sense to do all we can to protect her.